 The Big Wine Industry, with its powerful force of global mass production of
international varietals, left buried one of Sicily's most coveted resources.
Castellucci Miano embarked on an ambitious project: unearth original
Sicilian wine, restore the ancient vines of the territory, and produce
monovarietal wines that express its soul.
In a World of it Own: The Madonie Mountains of Sicily
Why You'll Love Castellucci Miano
Old vines, native grapes, microclimates, low yields, sustainable agriculture, and estate bottling at the origin. These are just some of the elements that go into the craftsmanship of artisanal wine.
The history of Castellucci Miano began as they studied and recovered the old bush vineyards from a previous expansion, thereby making them a unique example of biodiversity in the Valledolmo territory. The production philosophy developed while recovering this heritage. The wines produced from these grapes represent a rare example of the territory's identity.
Castellucci Miano winery is not interested in mass-production wines. They are not interested is satisfying the international wine crowd. Instead, their wines are made to make a statement. The success of Castellucci Miano wines is a definitive confirmation of the land's value. With only 75 hectares of vineyards distributed on the cliffs and valleys of the mountains surrounding Valledolmo, they represent the heritage of the local viticulture with a unique history.
They have been called "the tailors of Sicilian wine" because their wines are like a custom-tailored suit: striking, precise, and detailed. If you want to be known for great taste, I invite you to sip the difference. Total Production: 145,000 bottles annually.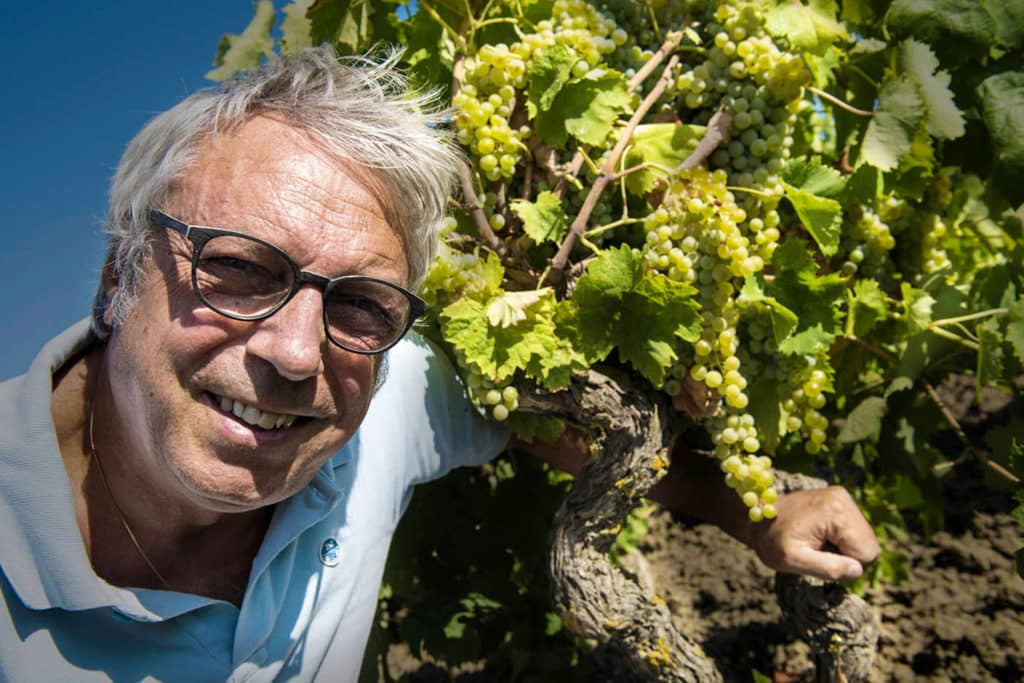 Castellucci Miano Winery, has obtained certification from DNV, by an independent third party and authorisation by the Sicily SOStain Foundation to use the SOStain label, which certifies compliance with the 10 sustainability requirements of the Sostain specification. That's why on the labels of our wines you can find the logo SOStain, a guarantee for consumers who are attentive to the protection of the environment, which Castellucci Miano Winery pursues in respect of the biodiversity of its territory, economically sustainable and fair.
Castellucci Miano Wines We Carry