 The history of the age-worthy Aglianico grape dates back to pre-Roman times. While it can be found all over Southern Italy, the small town of Taurasi in the Campania region, produces an Aglianico very different from the rest. The territory contains volcanic soils that seem to date back to the beginning of time. With a history so deep, so rich, it is just that a wine of the same depth rise from its soil.
The Emperor's Wine Stands The Taste Of Time In Taurasi
Why You'll Love Antico Borgo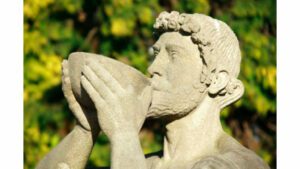 Antico Borgo is a small craft winery founded by enologist Raffaele Inglese. A native from the town of Taurasi, he has spent his life's work chiseling native grapes into works of art. From monumental white wines like Fiano di Avellino and Greco di Tufo to the "emperors chalice," Aglianico red wines, Raffale Inglese just might be the unsung king of Taurasi. He crafts these native treasures without regard to international tastes and trends. A true artisan who chose his own path to seek truth in wine. If you seek authenticity and character, your cellar should make space for these secret masterpieces. Total bottle production: 30,000 bottles annual.
Antico Borgo Wines We Carry